What are the Advantages and Disadvantages of WordPress for Website Development?
WordPress is a popular content management system (CMS) that has been used to build different websites. You can develop any type of blog such as an e-commerce store, business blog, private blog, or affiliate blog. It is a free and open-source platform that allows users to easily create, customize, and manage their websites without any coding knowledge.
WordPress offers a wide range of features and functionalities through its plugins and themes. You can install and customize to meet the specific needs of the user. Here are some of the advantages and disadvantages of using WordPress for website development. I shall also give some amazing and interesting facts about WordPress that will surprise you.
Advantages of the WordPress
WordPress is a universal and user-friendly CMS that offers a range of benefits for website development. There are many advantages and disadvantages of WordPress for website development. Some advantages are explained below:
WordPress is User Friendly
Flexible and Customizable
SEO-Friendly
Scalable and Adjustable
Community Support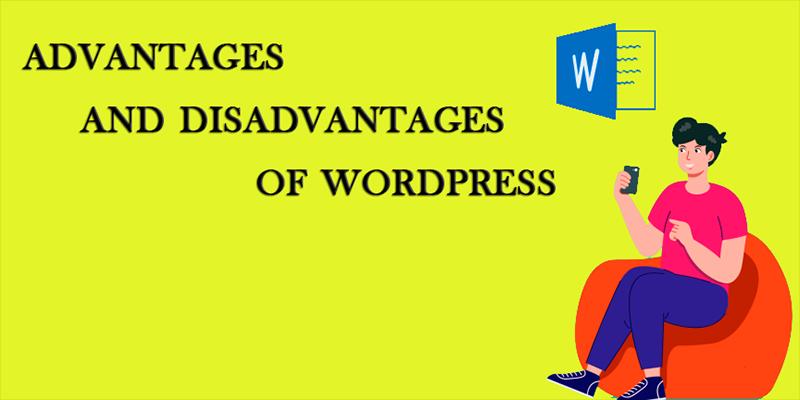 1. WordPress is User Friendly
WordPress is a user-friendly platform that can be easily operated by anyone. It doesn't require any technical knowledge to handle it. It is an involuntary interface and a detailed setup makes it easy to create and manage websites. There are many simple features like drag-and-drop for editing. A newbie can easily manage it without any problem.
2. Flexible and Customizable
WordPress offers a wide range of themes and plugins. You can use them to customize the look and functionality of the website. This means you can create a unique website that reflects brand and meets your specific needs. You can change it into a private blog, e-commerce store, business blog, or affiliate website.
3. SEO-Friendly
WordPress is designed with SEO in mind and developed all features according to demand. It can help improve your website's search engine rankings. This contains all the features like URL optimization and meta descriptions, clean code, meta tags, speed optimization, and mobile responsiveness. All these features help the website to get a higher ranking in search engine results pages (SERPs).
4. Scalable and Adjustable
WordPress is a scalable platform that can handle websites of all sizes. You can make websites from small blogs to large e-commerce stores. This means that as your business grows, you can easily expand your website's functionality and capabilities. WordPress can easily manage all these things.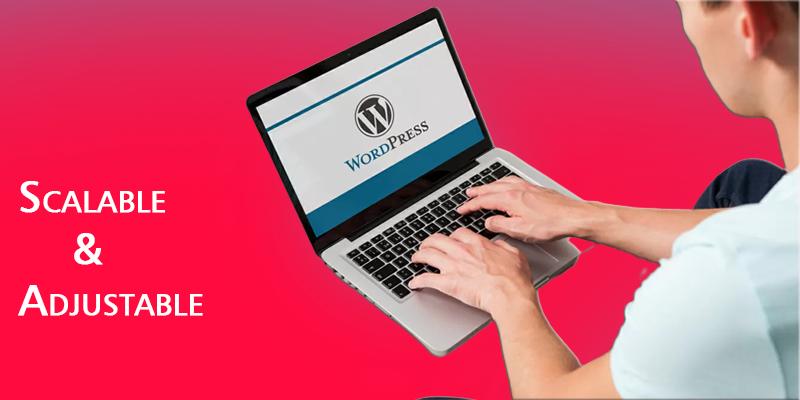 5. Community Support
WordPress has a large and active community of users, developers, and contributors who are constantly working to improve the platform. You can take help at any time. They support in multiple languages and you can make sites in any language. This feature makes it an ideal platform for creating websites in different languages.
Disadvantages of WordPress
Websites can experience technical issues and may need special attention, especially if it was created using WordPress. We have just discussed the benefits of WordPress at this point. It's time to discuss any potential drawbacks associated with using WordPress.
Security Risk
Difficulty with Plugin
Performance and Speed
Maintenance and Updates
Dependency on Plugins
1. Security Risk
WordPress websites are widely used and have security threats, such as hacking, malware, and other attacks. To mitigate these risks, it is important to keep your WordPress site updated with the latest security patches and plugins. Unfortunately, if any cybercriminals attack and it can lead to loss of data, website downtime, and other serious issues.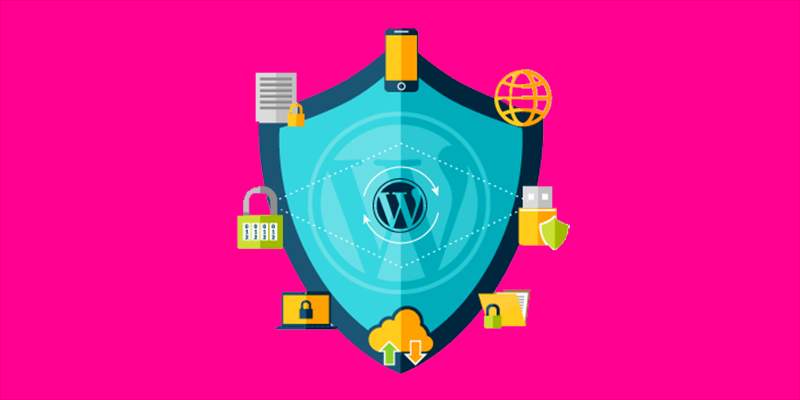 2. Difficulty with Plugin
WordPress offers a lot of flexibility and customization options. This can also make it more complex and difficult to use, especially for using plugins. Additionally, with so many options available, it can be challenging to determine the best way to set up and configure. When we install too many plugins then it affects the speed of the website.
3. Performance and Speed
WordPress sites can be slower to load than some other types of websites. It will happen if you are using a lot of plugins or customizations. This can directly impact user experience and SEO, as slower sites are penalized in search engine rankings. Speed is the direct ranking factor of SEO and user experience. So it is the recommendation for everyone that never use too many plugins.
4. Maintenance and Updates
WordPress requires regular updates and maintenance to ensure that it stays secure and runs smoothly. This can be time-consuming and challenging for those who are not familiar with web development or hosting. The updates come on a regular basis and it will be challenging for newbies to manage it.
5. Dependency on Plugins
WordPress plugins can add a lot of functionality to a site, but they can also be a drawback. Plugins can be poorly coded, incompatible with other plugins, or contain security vulnerabilities. This means that site owners must be careful about which plugins they use and keep them up-to-date.
Conclusion
WordPress is a popular and widely used platform for website development. It offers a range of benefits and drawbacks that should be carefully thinking when deciding whether to use it for your website.
WordPress offers many advantages in terms of ease of use, customization, and SEO optimization. It also has some disadvantages, such as security risks and maintenance requirements. However, with the right expertise and attention to detail, WordPress can be a powerful tool for website development.
Learn More About the Benefits and Drawbacks of WordPress Website Development
I have written many articles on the topic of the benefits and drawbacks of WordPress web development. You can read all articles through this link:
Some Interesting Facts About WordPress Website Development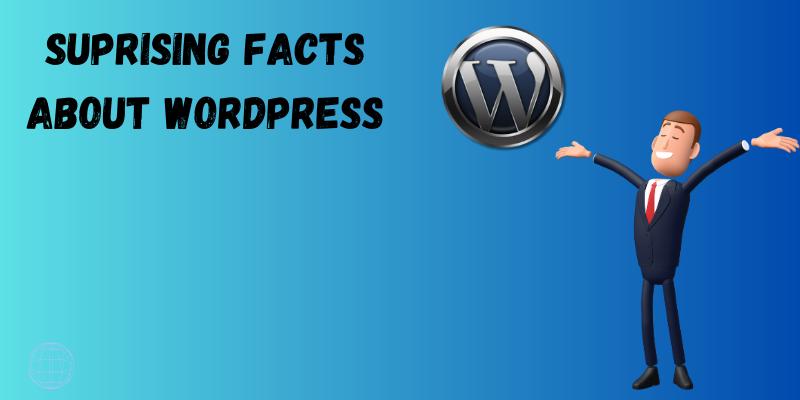 The first WordCamp was organized by Matt Mullenweg in San Francisco.
Every day 500+ websites are built on WordPress.
WordPress has a 60.8% share of the content management system (CMS) market.
There are many paid and free themes available on WordPress.
52% of WordPress viruses related the WordPress Plugins.
80% of the security risk factors on the internet are due to XSS attacks.
Anywhere WordPress developers charge 20$-100$ per hour.
WordPress has more than 55,000+ features in the plugin.
WordPress is older than Facebook and Twitter.
WordPress is open source and free.
FAQs About the Merits and Demerits of WordPress Website Development
In this portion, you will study the frequently asked questions about WordPress. I have put all the questions & answers related to the merits and demerits of WordPress web development. For further any query you can comment below the post. I shall give you a reply as soon as possible.
Q#1: What are the disadvantages of a WordPress website?
Answer: There are many disadvantages of WordPress website development. Some of them are explained below:
You need some additional plugins for more features.
WordPress is used at a large scale so the speed can be slow sometimes.
There comes many updates and add new features which can create problems for the newbies.
The hackers can try to hack the website which is a security risk.
The WordPress website can go into downtime without any notice.
Q#2: Why WordPress is better than an HTML website?
Answer: WordPress has to underpin content management system (CMS) software. This software makes the website easier to use. On the other side, HTML sites have no such software that can help with customization and management. If you are a good web developer then you can do it easily. But it is not highly recommended for newbies.
Q#3:Why is WordPress used in web development?
Answer: WordPress is a blogging tool. It has become a strong website builder and contains on powerful content management system. The most appealing thing about WordPress is easy to use, flexible, and customizability. You can make any type of website. This is the main reason that WordPress gets high popularity.
Q#4: What is the advantage of WordPress development?
Answer: There are many advantages of WordPress website development. Some of them are explained below:
WordPress is easy to use and newbie can work and manage it easily.
WordPress has many plugins that help you in every part.
WordPress support that you to make any type of website like a personal blog, business blog, e-commerce bog, or affiliate blog.
WordPress has a large active community that supports you with any problem.
Q#5: Is WordPress good for website development?
Answer: WordPress is best for website development because it contains leading web builders and content management systems. It is a free and open-source platform that offers wide customization abilities. Everyone can manage it without any knowledge of coding.
Q#6: How is WordPress used in web development?
Answer: WordPress is an open-source content management system that is used for web development. According to the research of 2022, 43% of all websites are developed on WordPress. Some plugins and software are free and many peoples hire professional WordPress developers for designing websites according to their requirements.
Q#7 What is the main purpose of WordPress?
Answer: WordPress is a platform that offers a content management system. It allows everyone to develop and host their site. WordPress also offers different plugins and software that are free of cost. You can also customize the website according to their demand.
Q#8: Is HTML or WordPress better for SEO?
Answer: There are many pros and cons of HTML and WordPress. If you have good knowledge about coding then you can design a blog using HTML. On the other hand, WordPress sites are better for SEO based on two reasons
WordPress is user-friendly and you can easily update it.
It offers some free tools and plugins that help in SEO.
Do you want to Learn SEO, Blogging, Freelancing, & WordPress Free of Cost?
If YES! Then follow us on YouTube & Facebook.
Please Write Your Comments